I'm rather proud to announce that, somewhere down the line, The Album Wall has become a blog worth tapping. People have started sending me music, presumably in the hope that I'll review it, or at least point a finger their way.
In fact, I've received enough stuff over the last couple of weeks to merit a blog post about it all. Let's take a whistle-stop tour through the contents of my inbox...
& by The Moth & The Flame
This is a six-track EP by a band from Utah, and judging by the promotional material, the big draw here is the fact that it was produced by Joey Waronker, a session musician who, among other things, played drums for R.E.M. on a couple of their post-Bill Berry albums. Aside from the stupid name that they've given this release (how do we pronounce it? 'Ampersand'? Just 'and'?), it's actually pretty cool; Monster has an appropriate menace to it, and Winsome sort of sounds like Reckoner by Nine Inch Nails at the start but ends up being more Radiohead-ish. Sorry makes me think of submarines for some reason.
For fans of: Hail to the Thief-era Radiohead (think Where I End and You Begin), or possibly The Antlers if The Antlers were funkier. These are purely sonic comparisons, though; The Moth & The Flame don't pack anywhere near the same emotional punch as either of those bands.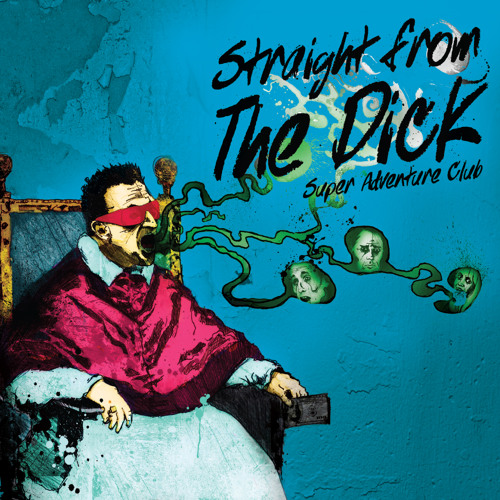 Straight From The Dick by Super Adventure Club
These guys are from Glasgow, and it's audible from the first couplet (side note: if I like a band more because the singer has a Scottish accent...does that make me a racist?) In all honesty, I was expecting to hear some nigh-unlistenable youth club punk rock lurch out of my speakers when I pressed play on this one, but you need only hear the start of track two, Fuck The Pop, to realise that Super Adventure Club are surprisingly accomplished musicians (surprising because, well, their album is called Straight From The Dick) The shouty moments are balanced with sweet fiddly bits and it all comes out quite nice. Even songs like Dog With Two Dicks have a sincere pop sensibility in there somewhere.
For fans of: Personally, I'd have said the first Young Knives album, but I played Straight From The Dick to a friend and he immediately declared that they reminded him of Dananananaykroyd. So yeah.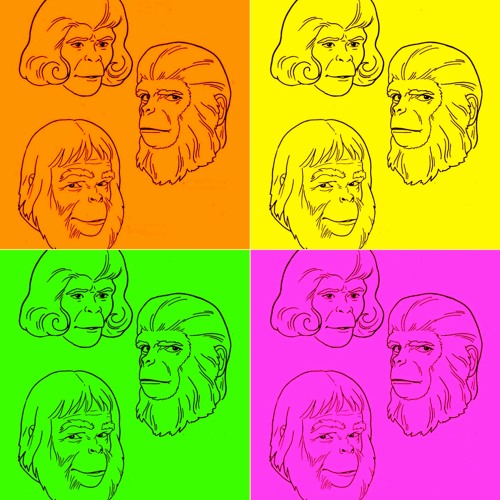 APES EP by Pulco
I was surprised to hear from Pulco, because he's an artist that I've actually heard of (I think he's sort of local, which may explain why). I like the conceit behind this one: a short collection of songs and poems, accompanied by little more than an acoustic guitar and a bit of background noise (although he's cheated a little bit, because pianos and basses do pop up from time to time). I'm not familiar with Pulco's usual output - I guess it's usually a bit more filled-out than the stuff on APES - but I can imagine that this would be a nice change of pace, a quiet diversion from the usual noise, a chance to sit back and reflect on things.
For fans of: It actually reminds me of Oasis a little bit, but it's better than this would suggest. Perhaps Neil Young would be a kinder comparison? Moments like Double Denim sound like they could be influenced by the softer moments on Everyone Knows This Is Nowhere.
Snarling by Givan Lötz
The email promised that this was a 'slowcore' album, and that led me to expect a handful of songs that sounded like Low or something. Instead, I got a 17-track goliath (plus three bonus tracks) that doesn't really do anything for me. This stuff is just kind of boring; it sounds a bit like a band called Les Jupes (
well worth checking out
), except with none of the tunes. Plenty of atmosphere, though; it's a very atmospheric album, I'll concede that much.
For fans of:
Eh...Bon Iver, maybe?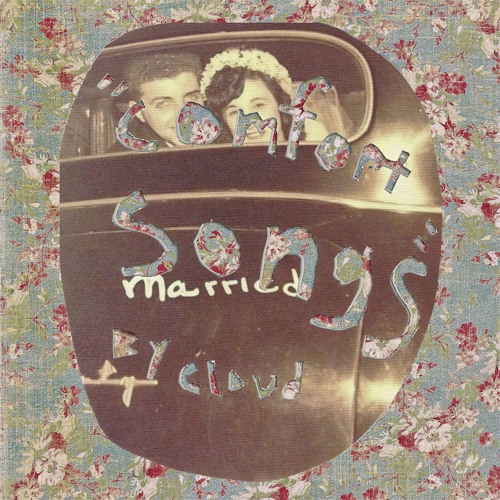 Comfort Songs by Cloud
This one was sent to me by Audio Antihero, the label behind
There Is Nothing More Frightening Than The Passing Of Time
by The Superman Revenge Squad Band. Considering how much I slobbered over that album, I can hardly blame AA for wondering if I might like one of their other releases, and as it happens, I rather do.
Comfort Songs
isn't really anything like
There Is Nothing...
, but it's still great on its own terms. I did state that this would be a "whistle-stop" blog, so I'm not allowing myself a full, start-to-finish spin of this album just now, but what I have heard so far is enough that I'll almost certainly be back for the full show. It's alarming, really; I'll soon be at the point where Audio Antihero can just tell me to buy something and I will.
For fans of: So far? The Polyphonic Spree, although I think that this album might have other diversities to which I'm not yet privy.
It's nice that I'm now in a position to just sit back and wait for good music to pop into my inbox. The occasional duff'un is only to be expected, but at least three of these unsolicited emails have led to some music that I can really get behind. Keep it coming, y'all!
If you want to send me something, my email address is thealbumwall@outlook.com. I can't make any promises about including stuff in the blog, but I'll do my best to listen at the very least.